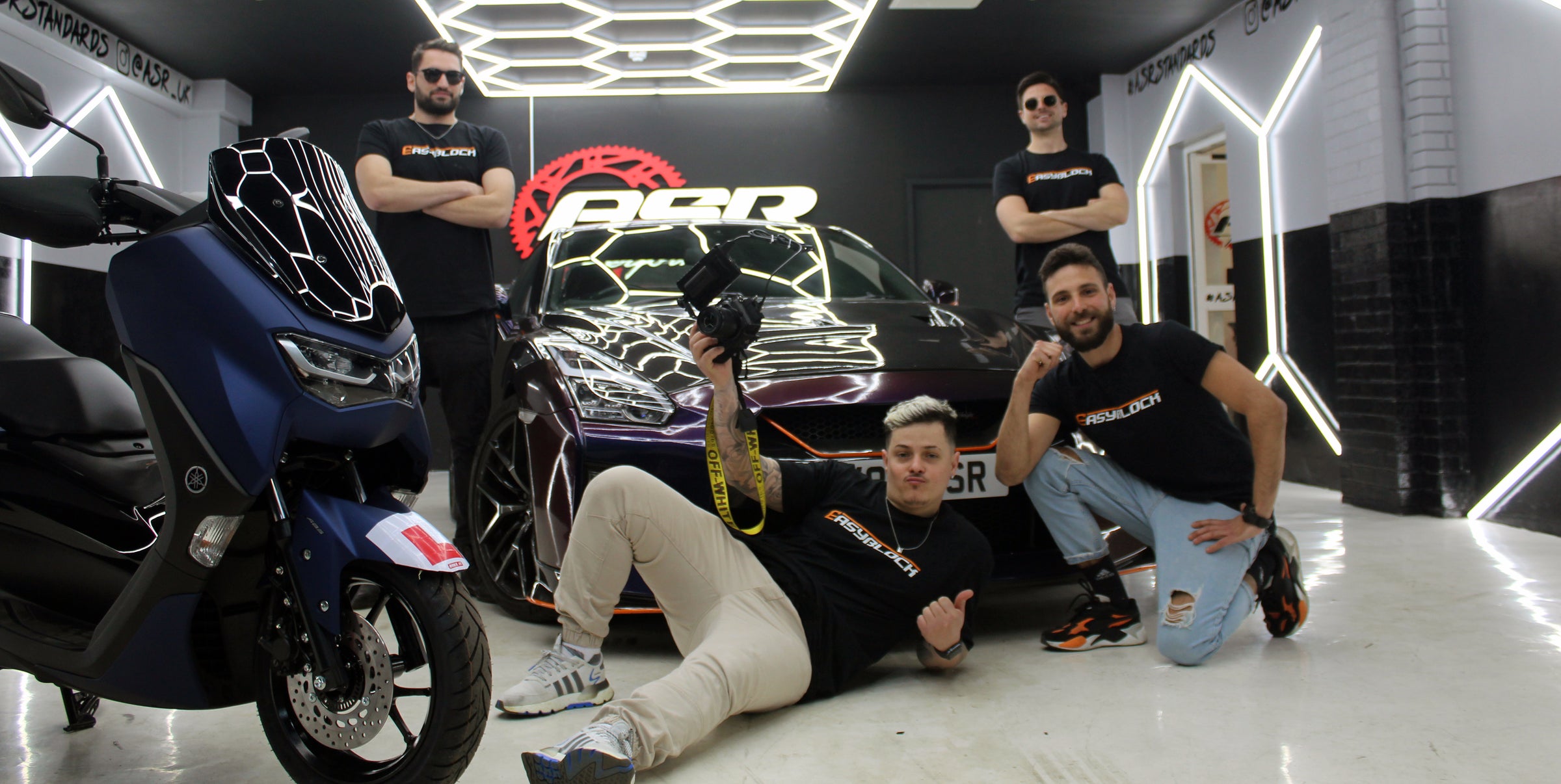 Stoping motorcycle theft the Easy way!
We're a small family run business born in the heart of Italy, Naples 🇮🇹. Considered the scooter capital of Italy, Naples is also one of the prime hotspots of motorcycle theft. We wanted to change that.
With generations of experience within the motorcycle industry and a commitment to our community, we have developed EasyBlock, a revolutionary wheel locking security device designed to protect riders on the go.
OUR MISSION
TO COMBAT MOTORCYCLE THEFT WORLDWIDE
With much success in Naples, we are now expanding rapidly to international markets and are looking for others who share our values and mission to reduce scooter theft worldwide!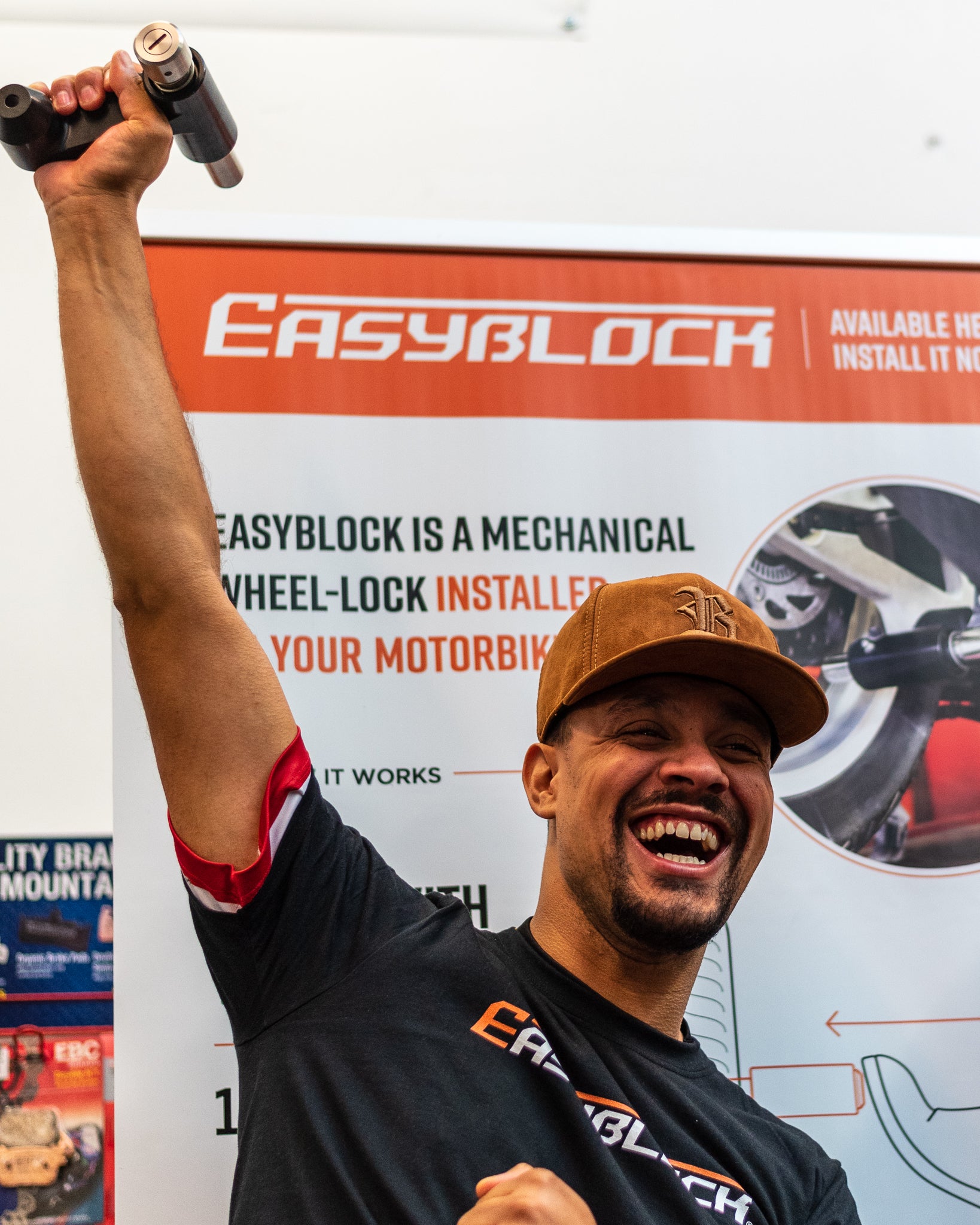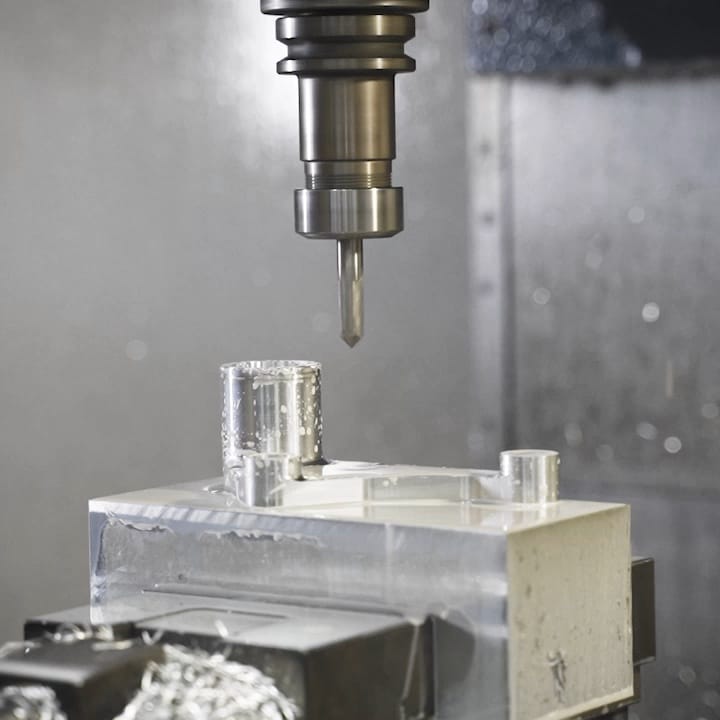 MADE IN ITALY 🇮🇹
Our locks are forged from the highest quality materials to give you a superior product.
Our engineers hand-craft and test each and every device to ensure that it meets our quality standards.
URBAN SECURITY
BUILT FOR THE CITY
We have been tinkering with motorcycles for three generations and have seen them evolve significantly over the years, but security has mostly stayed the same. A chain and a lock.

Chain and locks are great in many situations, but getting out a heavy chain hardly crosses most people's minds when it comes to short stops or city riding.
That's why we developed EasyBlock – a quick, convenient and secure device to help the rider on the go. No more chains or uncomfortable deadlocks, no more hands in the dirt.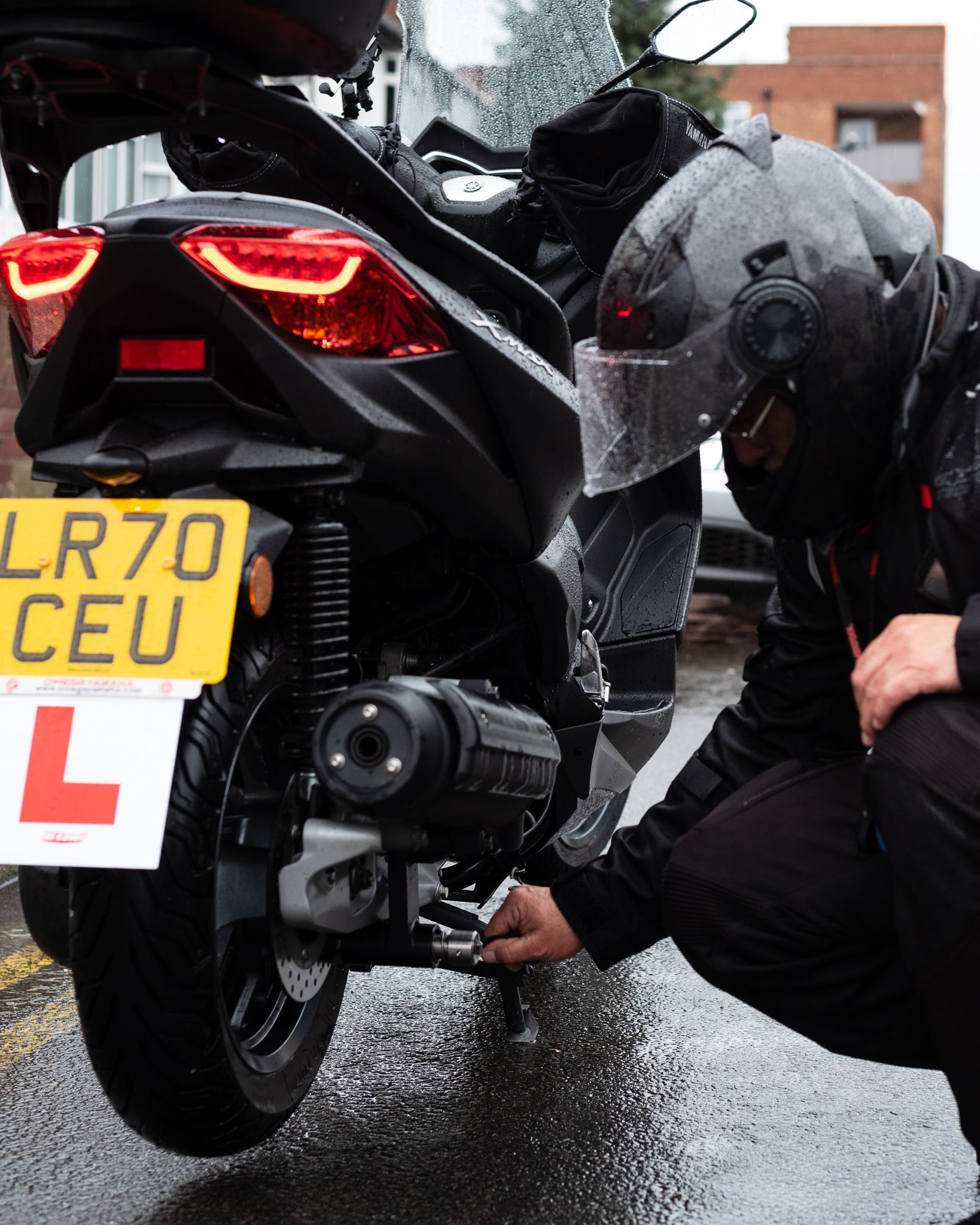 A BESPOKE APPROACH
No two motorcycles are the same. That's why no two EasyBlock systems are identical.

We don't believe in the one-size-fits-all approach, especially when security is concerned, so we engineer every one of our locks to work on individual bikes efficiently. Each EasyBlock product is a result of meticulous research that ensures a perfect fit every time.